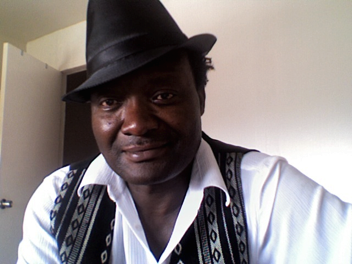 Emilio says...
Welcome! Here you will find news and history about my band, Zangalewa, and my solo work. Please check out my Nelson Mandela tribute - "Mandela" - which is available from
iTunes
,
Amazon
,
Google Play
, and other digital stores. You can read the lyrics
here
. Be sure to honor his memory and celebrate "Mandela Day" on Madiba's birthday, July 18, by doing something positive for your community. In honor of Mandela Day we are offering everyone free iPhone and Android ringtones of "Mandela" on our
Ringtones
page.
I wish all of my Northern Hemisphere fans a wonderful summer! Que Dieu soit avec vous!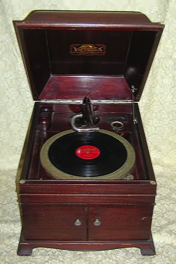 Emile ("Emilio") Kojidie is a founding member of the legendary Makossa group Zangalewa. Emile and his writing partners Eugene Victor "Guy" Dooh Belly and Jean Paul Zé Bella were members of the Presidential Guard of Cameroon who originally performed as "The Golden Sounds." Together they composed music that inspired a continent.
Emile wrote the lyrics for their most famous song, "Zamina Mina (Zangalewa)." When that became a massive hit, the band changed their name to Zangalewa too. The song became a cultural landmark from South Africa to Kenya, from Sierra Leone to Ethiopia. Zangalewa captivated crowds on Cameroon Radio Television (CRTV) and during extensive tours of France and Africa with their infectious singing and dancing, comical costumes, and trademark pith helmets.
"Zangalewa" has been covered by two dozen other artists, most famously by Shakira who used the chorus for the 2010 FIFA World Cup anthem. To this day it is used by soldiers, students, and athletes throughout Africa for marching and rallying.
Emile plays several instruments and is blessed with a voice that ranges from an earthly growl to a plaintive tenor. He is proud to have shared stages and studios with musical giants Manu Dibango, Youssou N'Dour, Gustave Yowa, Nelle Eyoum, Eboa Lotin, and Anne-Marie Nzie, as well as visionaries such as Ngallé Jojo, Andre Marie Tala, Emile Kangue, and Georges Seba.
Zangalewa became active again after Shakira rekindled world-wide interest in their legacy. Today Emilio is focusing on solo efforts, but he is still a proud member of Zangalewa and plans to play with them again soon.
Here you will find
songs
,
lyrics
,
photos
,
videos
, and
biographical info
about Emilio and Zangalewa. We'll be adding content, including new music from Emilio, so please visit often!